Sitting at 3-5, the Raiders were a popular pick to be an AFC heavyweight this year. After Derek Carr's big contract extension, along with their pickups of Marshawn Lynch and Cordarrelle Patterson, the pundits expected a big year for the Silver & Black, and so far it's been disappointing.
Taking a look at the stats, a few things pop out. The Raiders' PPG last year averaged out at about 26 points per game where they've dropped to 21 PPG in 2017. That drop is substantial. It's one think to fluctuate 2-3 points but that big of a drop off in offense production is pretty alarming. Especially because their defense remains an Achilles heel, averaging allowing 23.8 points per game which has only improved minimally from their 24.1 points allowed per game in 2016.
Derek Carr has definitely taken a step backward thus far in 2017. Perhaps it's his injury, but his QB rating has dropped from an AVG of 96 to 90. I know what your saying, that most NFL teams wish they had a QB with performance like this. However, it's not a great sign when you give your franchise QB a massive contract and the level of play decreases. He is a young QB with plenty of time to recover this season, but performance decline from the center of the offense is a big reason this team is sitting at 3-5 instead of 5-3.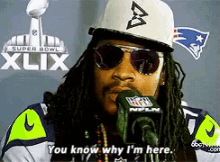 The loss of Latavius Murray was really a mistake on the part of the Raiders front office. Although his production was a bit sporadic, he still averaged 56.3 y/g opposed to Lynch's 38. His antics, although extremely amusing, are pretty unsubstantiated considering his performance.
But perhaps the most shocking stat is Amari Cooper's drop from 72 yards per game to 50. Michael Crabtree has actually been a more productive pass catcher this year with 58 y/g avg. Besides Coopers performance against the Chiefs, he hasn't really been a huge factor. Seth Roberts and Cordarrelle Patterson are pretty ineffective pass catchers as WR3+4 as well.
This team can definitely turn things around, and it's simple production increases, but the change so far from 2016 to 2017 must be pretty disappointing for Raider Nation.